In an industry where efficiency and safety are always top-of-mind, it's essential to have the right tools for the right job – every single time. One such tool that's changing the game for tradesmen is Dura-Stilts. While there is a learning curve to using stilts, once mastered, their benefits are unparalleled. We love using Dura-Stilts at RVI! Here's why: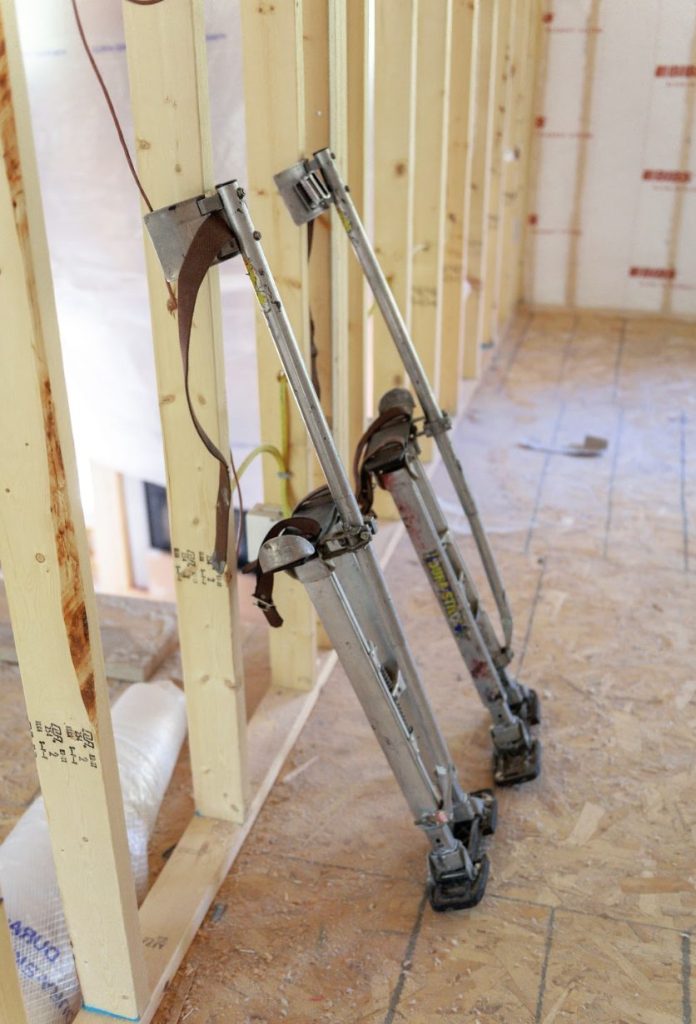 The Magic of Dura-Stilts
Dura-Stilts are specifically designed to allow for natural ankle movement, mimicking the motions of walking on the ground. The upper and lower springs can be adjusted to provide both forward and rearward motion, which makes moving around smooth – even when you're elevated off the floor.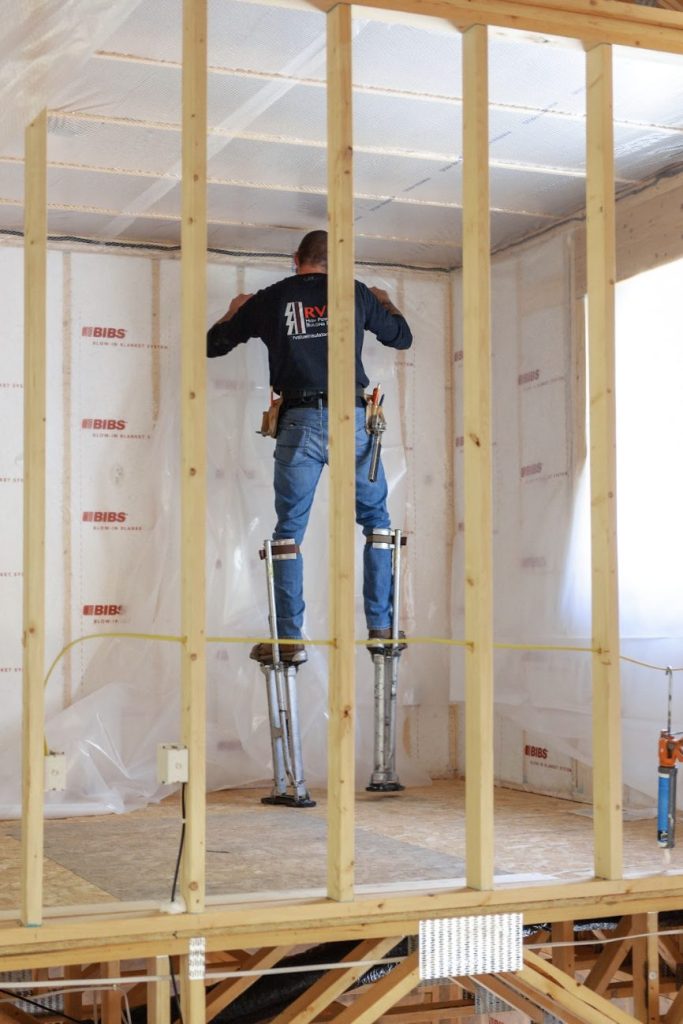 Dura-Stilts also save time, because they eliminate the need for scaffolding in certain situations. Once you've mastered these contraptions, you'll find yourself making fewer trips up and down ladders and accomplishing tasks more efficiently.
What Makes Dura-Stilts Stand Out?
Dura-Stilts are more than just a pair of walking aids. They're designed for tradesmen who understand the value of time and desire to work smart without compromising safety. The replaceable screw-on soles attached to the super-tough nylon floor plates make field replacement a breeze. They also help to maintain excellent traction and walking comfort.
Plus, the sturdy design of Dura-Stilts incorporates captive lock washers on the "extended shank" wing bolts. These help assure that the bolts remain tight once properly adjusted. It's not just about stability, but also about the durability and longevity of the stilts.
This product also features locking strap buckles and heavy-duty webbing for enhanced comfort and security. Even the foot straps are designed wider for added comfort, making these stilts one of the best in the market.
Improving Your Efficiency as a Tradesman
As a tradesman, using Dura-Stilts showcases your adaptability to modern tools and signifies your commitment to efficiency and safety. When it comes to saving time, reducing trips up and down ladders, and improving overall project efficiency, living on stilts becomes second nature.
At R-Value Insulators, we believe in equipping our workforce with the knowledge and tools they need. That's why we encourage the use of products like Dura-Stilts that enhance efficiency while providing a safe working environment.
Source:https://durastilt.com/features/